Growsmart Magnetic Flow Meter Takes Guesswork Out of Water Usage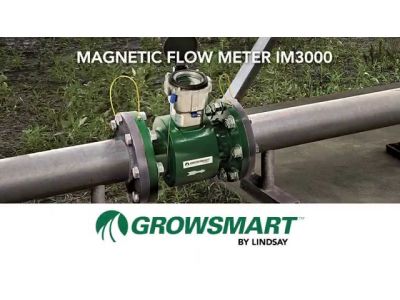 The IM3000 Magnetic Flow Meter from Growsmart by Lindsay provides accurate measurement of water usage in irrigations systems while saving water, time, energy and money.
Unlike propeller flow meters, the Growsmart magnetic flow meter has no moving parts to obstruct flow. There are no propellers or bearings that can break, interrupting measurements and resulting in extra costs. The magnetic flow meter is also unaffected by debris in the water flow.
Since the meter is FieldNet ready, you can integrate the meter with the wireless management tool that allows you to control your entire irrigation system. The meter is available in a range of pipe sizes.
Watch the video to learn more about the Growsmart Magnetic Flow Meter, then give Koviac Irrigation a call to hear what the meter can do for you.